Wedding Anniversary Ideas:
Hey lovely people, time runs very fast when you are with your love of life. When your wedding anniversary arrives it looks like just few hours ago you got married. Wedding anniversary is not complete with gifts with love. Let's discuss few ideas today.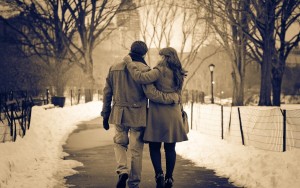 Below are the best ways to make your anniversary more memorable:
Day out:
Plan a day out only for you both and try to be together all the day.
Don't be in connecting with the outer world. Be yourself and spend some quality time together.
Long drive:
Go for a long drive to a nearest destination which your spouse love's.
Try to visit those places which have special place in your life.
Choose bike rather than a 4 wheeler, you can be together and have a great conversation.
Be Romantic:
Bring all the wedding time freshness ones again on this day.
Show more love, be romantic.
Express what you feel about your spouse.
Say how beautiful they are.
Share in what look you love them more.
Photo Shoot:
Make your own photo shoot and capture the best memories of your day.
Visit those places where you and your love spent time together and had many memories.
Click the pictures at that particular point where you both used to sit and be together.
Prepare lunch together:
If you are planning to be at home and celebrate the occasion, then be together all the time and work together.
Prepare food together which is both of yours favorite dishes.
Avoid ordering from outside, it is routine to eat outside food, try to make something new.
Sorry:
Every human does mistakes at every stage of the life.
It is up to that person whether to correct the mistake or live happily or not.
Say sorry in very special way to your loved ones and make them feel how special they are in your life.
Saying sorry in these happy times will vanish the thought of fight.
Be the first to say sorry and feel better.
Name plates:
Try to make name plates by yourself with the name of the couple or spouse, this is one of the best gifts.
Add photos of yours to the plate. Make a college and add them.
Be together:
Take a off from your work, leave the world behind.
Just be in your own world with your loved one.
Have a lovely conversation.
Remember old Memories:
Talk about all the good times you spent together.
Express your love towards your spouse.
Share your feelings.
Surprise gifts:
Surprise your spouse with the beautiful gifts.
Try to make time gap between every gift, like 1 hour or more.
Candle Light Dinner:
Plan a candle light dinner.
Reserve a table where you can sit under moon light rather than sitting in those big halls. Order favorite food and have a delicious dinner.
Conclusion:
Opportunities come in many ways to celebrate special occasions, it's up to you to make it memorable one. Try to be happy and love your spouse. Don't waste valuable life to be ended in hating each other.
Be Happy…!!
Have a Memorable Day…!!
Happy Wedding Anniversary…!! 🙂